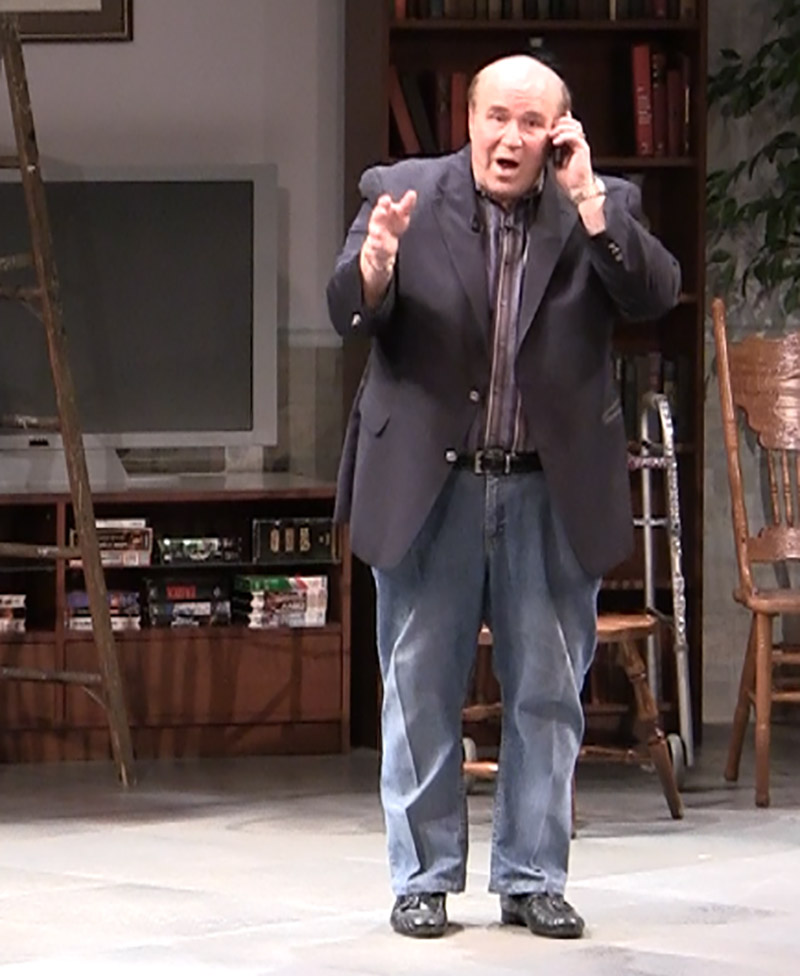 In this hysterical prequel to the original show, we go back with Steve from his baby years with his twin sister right up to the present. We'll meet: Uncle Willie, Stuttering Cousin Bob, Demented Cousin Kenny, Steve's new therapist, Cousin Sal (and Sal's parole officer) and a myriad of astounding characters we know, love and tolerate from our own families; each one brought to life on stage by Steve using his gift for creating voices dialects and wacky sound effects that only add to the hilarity of each story.
My Mother's Italian, My Father's Jewish & I'm Still In Therapy is his next hilarious installment in his quest to defend himself against those people whose sole purpose in life is to add chaos to his.
We meet the people that we're all too familiar with; the family members that make you remember why you left home in the first place. This time, however, we get to see greater nuances into the personalities of the dozens of characters we'll meet along the way, especially Steve's sister, "THE SMOKER", the, "She can do no wrong in the eyes of Mama" sister. His ex-wife: after the divorce she got the ringand I got the finger! Well you get the picture.
Just when you thought it was safe to go back home Steve brings us this new masterpiece of family dysfunction. So prepare to laugh, prepare to cry and prepare to be delighted with "My Mother's Italian, My Father's Jewish & I'mStill In Therapy."